"OBSERVER" CEO Florian Laszlo presented the latest study of his company on the subject of sponsoring in eSports at the eSport & Gamification.Forum on 30.06.2020 in St.Gallen via Web. The forum was organized by the ESB Marketing Network.
The analysis examined the worldwide online presence of eSports per se, eSports sponsors and eSports leagues in the period 13.05.2019 to 29.06.2020.
eSports and eSports leagues with constant online presence
Florian Laszlo was able to show that despite the corona crisis, the online presence of the most sought-after eSports leagues has not decreased – on the contrary. The Electronic Sports League (ESL) even recorded more mentions in the period from 01.01.2020 to 29.06.2020 with 910,300 online hits than in the period from 01.06.2019 to 31.12.2019 with 880,100 entries.
The second strongest league – the League of Legends Championship Series (LCS) – has only slightly fewer mentions with 782,900 goals in the first half of 2020 than in the second half of 2019 with 826,100 entries. The Overwatch League was also able to maintain its level of presence in the comparable periods despite the Corona crisis (H2 2019: 355,200 / H1 2020: 322,300).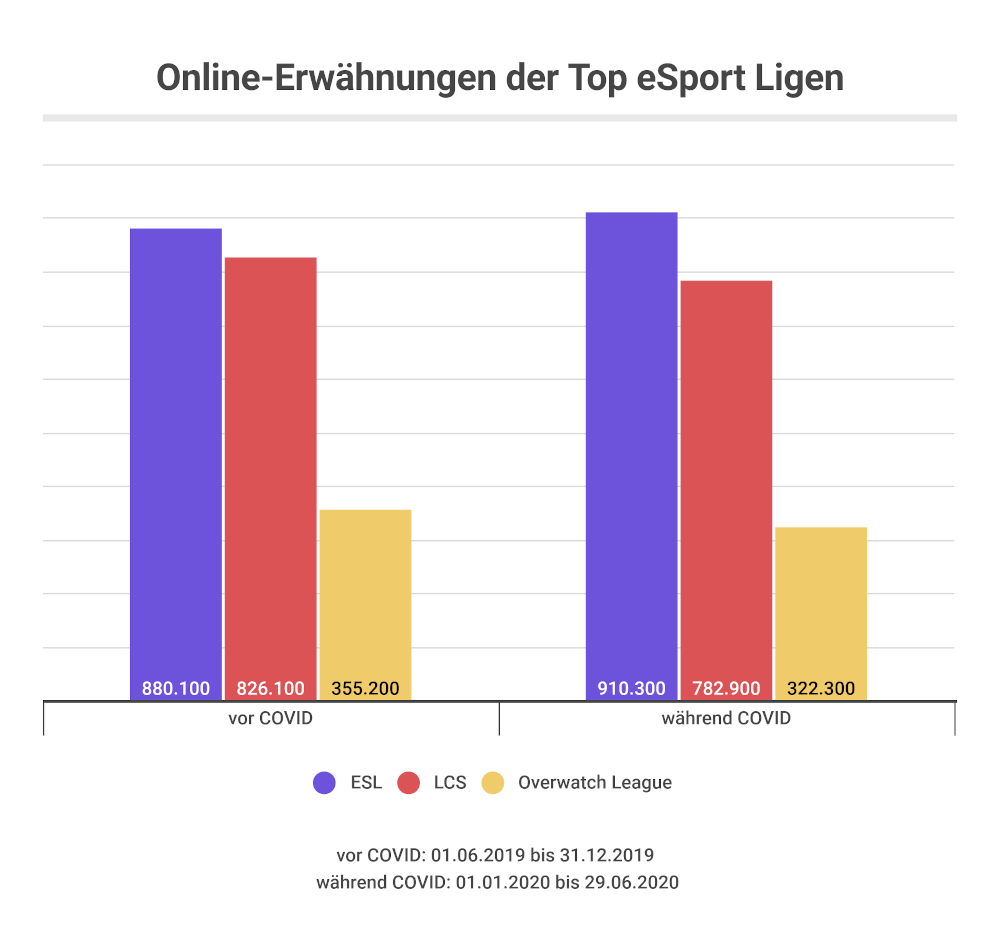 The same applies to the term eSport itself. Of the total of more than 1.8 million online mentions in the last 13 months, 991,400 mentions were made in the first half of 2020 and 856,200 in the second half of 2019. Despite the corona crisis, there were 135,200 more online mentions in 2020 than in the same period of 2019.
Microsoft and Intel the most present eSport sponsors
The sponsor most frequently mentioned in connection with eSport online is Microsoft with 49,400 mentions, followed by Intel (47,700), Logitech (35,900), Mercedes (35,400) and Red Bull (32,400).
In addition, Sky (32,200), Sony (30,000), Samsung and Nvidia (29,900 each), McLaren (26,4900) and BMW (26,200) have a strong online presence in eSports sponsoring.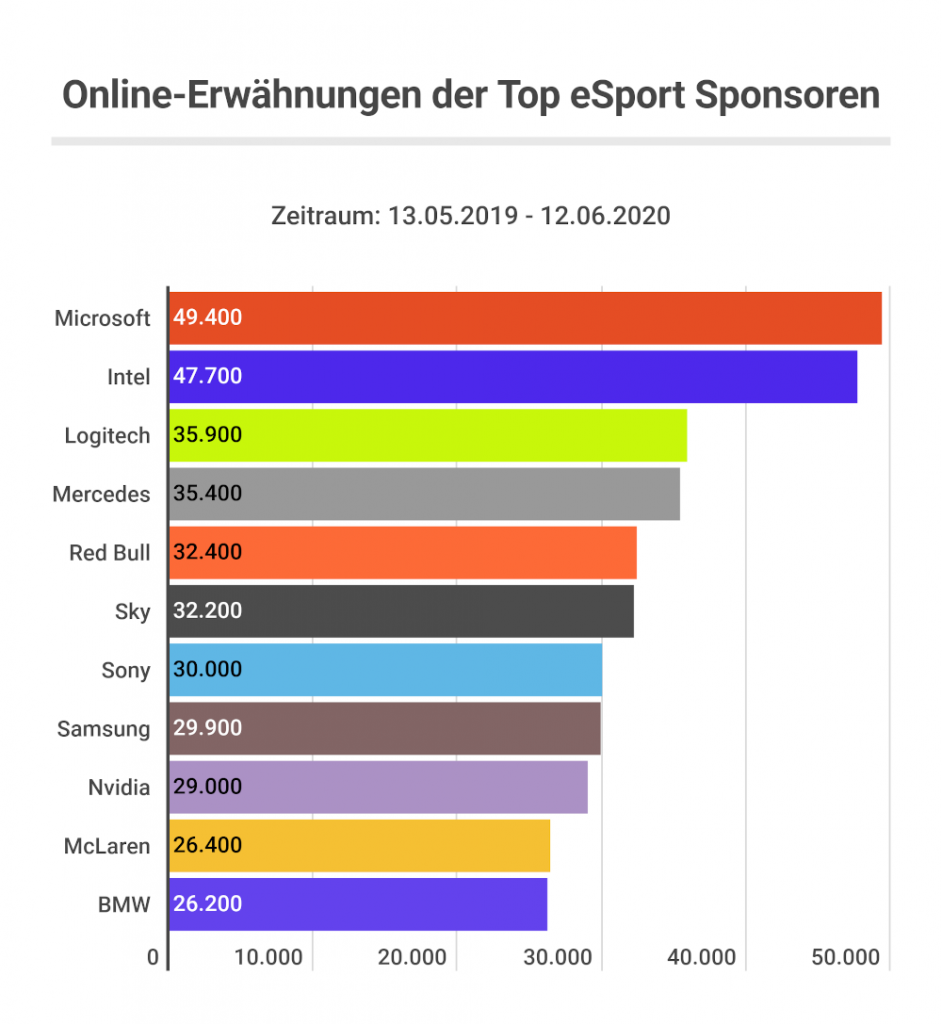 "OBSERVER" will gladly provide you with further details upon request.