The requirements for PR departments and PR agencies with regard to evaluating their work are constantly increasing. Measuring the media presence of public relations work quantitatively and qualitatively is becoming increasingly necessary. In its online tool ClipManager, the Viennese media monitoring company »OBSERVER« combines decades of experience and the most comprehensive media panels with a state-of-the-art online platform including a wide range of measurement functions.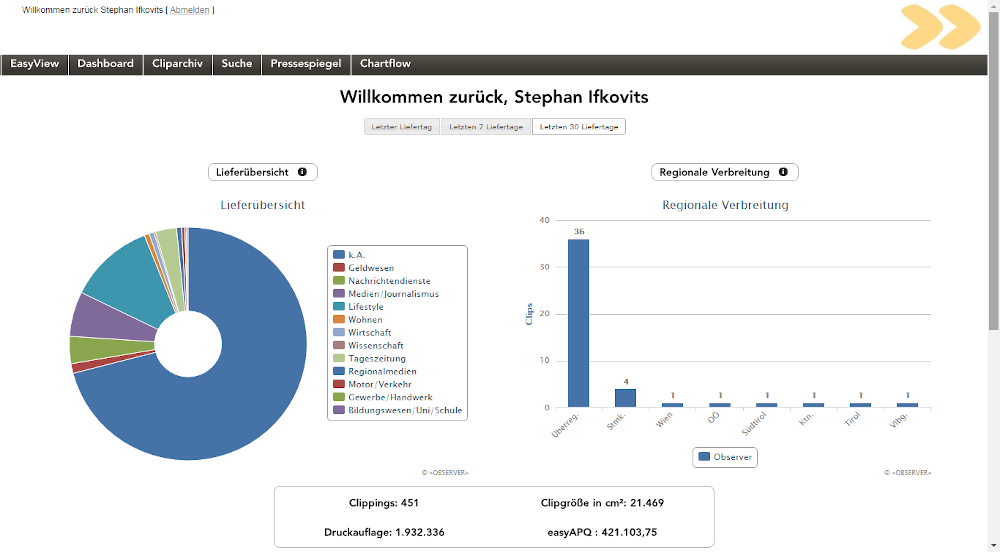 Numerous well-known companies use the ClipManager for their daily press work – from communication agencies to cultural institutions to multinational corporations. The variety of users reflects the individual flexibility of the tool according to customer requirements.
A media resonance analysis can be generated at the tip of a button. Basically, the »OBSERVER« ClipManager is the central archive and the logistics hub for all clippings – whether from print media, the Internet, social media, radio or TV. The ClipManager can be expanded internationally as required. With a detailed search function, »OBSERVER« customers keep an overview of the entire media output and other tools are no longer necessary. Within seconds the clippings can be included in a press review or forwarded digitally by mail or whatsApp.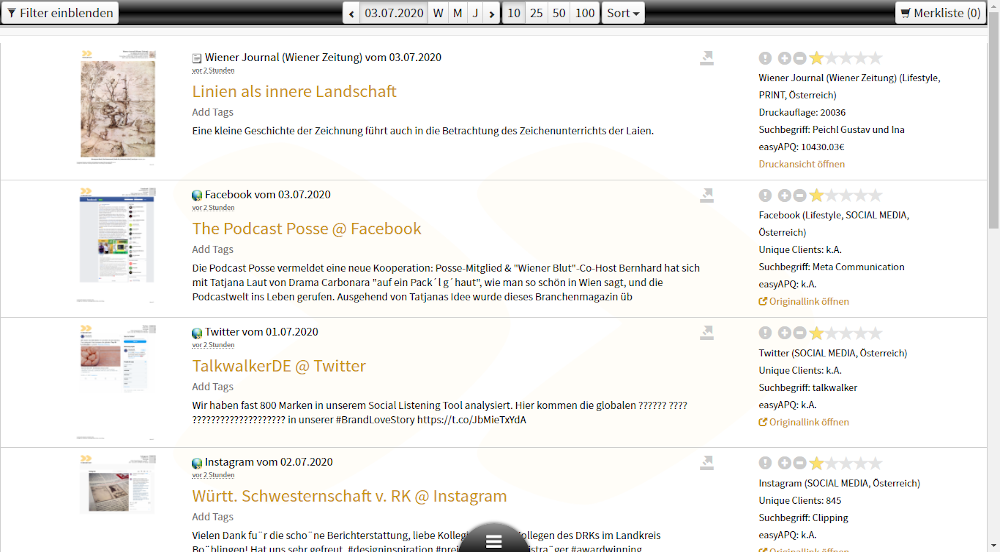 The ClipManager offers meaningful analyzes with visualized evaluations (chart flow). In addition to a large number of standard analyzes, the media resonance analysis can be designed completely individually using self-defined parameters and metrics. Alert emails to defined distributors, separate user access for agency customers and flexible expansion options make the »OBSERVER« ClipManager a practical tool for the daily work of a communications professional.
Get in touch: international@observer.at